Grandparents
Avis Tall 1788-1858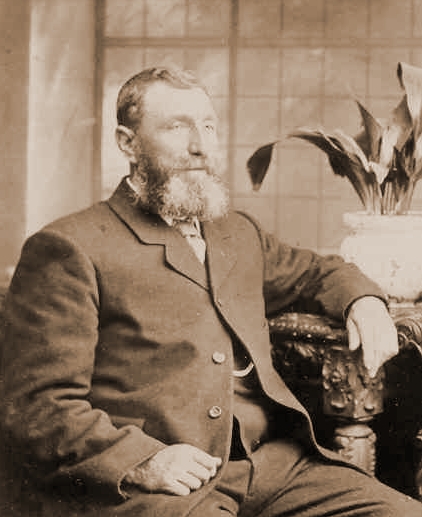 James Martin, circa 1900.
James Martin
1851-1934
James Martin was the oldest and only child to definitely survive infancy, of at least four children of James Martin (1814-1868) and his second wife Mary Tingey (1820-1870's) of Oxlode, Cambridgeshire. There are two other potential siblings but these are currently unconfirmed, and all died in their infancy. James, like his father, worked on the railways as a platelayer.
He married Sarah Elizabeth Giddings of March, Cambridgeshire and together they had twelve children. The family lived at the Railway Gatehouse at 2nd Drove, Little Downham and his widowed mother, Mary, lived with them until she married her third husband, Matthew Watling, in 1877.
Despite the large family, James was pre-deceased by 6 of his 12 children; 2 of their spouses; and his wife. After his wife's death in 1925, he went to live with his youngest daughter, Ethel Everitt in Stretham until his death.
Further Details
Born:
10th May 1851 in Oxlode, Cambridgeshire.
Married:
Children:
Isaac Watson Martin (1874-1934) married Sarah Elizabeth Rogers (1873-1907) and Florrie Butcher (1885-1940)
Walter James Martin (1878-1936) married Rebecca Ann Lythell (1879-1954)
George Edward Martin (1882-1958) married Annie Redhead.
Mary Martin (1886-1915)
Emma Jane Martin (1887-1917) married John William Goodge (1885-1917)
Percy Martin (1889-1890)
Percy Martin (1891-1967) married Amelia Neal.
Ethel May Martin (1895-1999) married Ebenezer Everitt (1892-1969)
Died:
2nd May 1934 at the house of his daughter Ethel in Stretham, Cambridgeshire, aged 82yrs.
Buried:
6th May 1934 at Little Downham Cemetery, Cambridgeshire. Service was performed by a Wesleyan Minister.