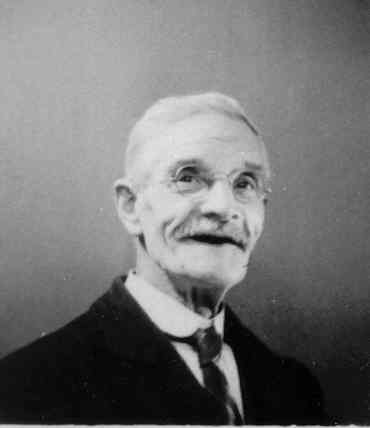 John William Yarrow ('Uncle Jack').
John William Yarrow
1869-1955
John William Yarrow was the oldest of the three children of James Yarrow and his wife Mary Gothard of Little Thetford, Cambridgeshire. He was known by his nieces and nephews as "Uncle Jack".
John trained and worked as a grocer in St. Mary's, Dover, when he married Amy Ann Howard of Ely, Cambridgeshire. The couple went on to have at least nine children - all of which lived in Dover.
John was also a member of the St. Mary The Virgin Church choir in Dover, where parts of his family continue to this tradition today.
Further Details
Born:
3rd May 1869, Cambridgeshire.
Baptised:
30th May 1869 at St. Peter's Church, Wilburton, Cambridgeshire.
Married:
Amy Ann Howard (1872-1946) on 26th October 1897 at Little Thetford parish church in Cambridgeshire.
Children:
Amy Ann Yarrow (1898-?)
Lois Mary Yarrow (1900-1993) married Harry Catt (?-1965)
Albert John Yarrow (1904-1981) married Rose Joyner (1904-1993)
Frederick William Yarrow (1906-1978) married Gladys Mabel Askew (1906-1975)
Thomas Howard Yarrow (1909-1986) married unknown and Grace
George Francis Yarrow (1911-1996) married Gladys Mary Skinner
James Yarrow (1914-1983) married Audrey Catt
Esther Yarrow (1916-1979) married Frederick James Thomas
Census:
1871: 1yr, Principal Street, Little Thetford, Cambridgeshire.
1881: 11yrs, 19 High Street, Little Thetford, Cambridgeshire.
1891: 21yrs, Front Street, Little Thetford, Cambridgeshire.
1901: 31yrs, 16 Windermere Terrace, Buckland St Andrew, Dover, Kent.
1911: 41yrs, 9 Buckland Avenue, Dover, Kent.
Died:
2nd January 1955 in Dover, Kent.
Buried:
presumably at St. Mary's church in Dover, Kent.