Parents
Ann Langford 17??-1804
Grandparents
Mary Gigner 17??-1747
unknown Langford
John Goltrip
1772-1862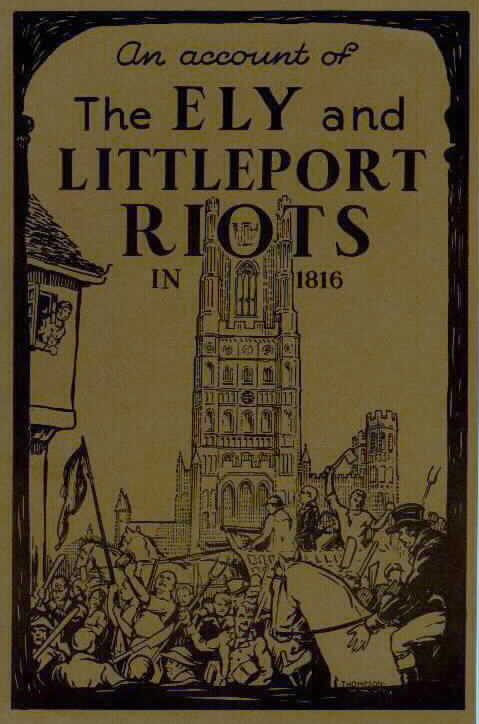 John Goltrip was one of the four children of William Goltrip and his wife Ann Langford of Witcham, Cambridgeshire.
John married Elizabeth Paget of Littleport and the couple had six known children.
John was arrested in 1816 for his part in the Littleport Riots and was committed to trial in Ely. He was lucky enough to avoid execution (five men were hung) or deportation and went on to live well into his 90's in Littleport. A book published in 1893 (but now available once more from The Littleport Society) contains a thorough account of the Littleport Riots. An extract, naming John reads;
"Lavender was found in the room with two gravy spoons, of which nothing more was seen. The question was whether they were Mr. Vachell's or not. If they thought that those spoons were the property of Mr. Vachell, it would be grand larceny, as no value was placed on them above forty shillings; the offence was clergyable, and not capital. The Jury immediately found Lavender guilty, and Beamiss and Butcher not guilty. John Gaultrip was then charged with stealing two silver spoons at the same time and place, and as there was a great contradiction in the evidence, the Jury returned a verdict of not guilty".
On the 1841 and 1851 census, both John and his wife Elizabeth appear with their daughter's family and on the 1861 census, having been widowed, only John appears living with his daughter and her family in Camel Road, Littleport, Cambridgeshire.
Further Details
Born:
1772, Witcham, Cambridgeshire.
Baptised:
19th January 1772, Witcham parish church, Cambridgeshire.
Married:
Elizabeth Paget (1779-1861) on 16th October 1798 after Banns at St. George's church, Cambridgeshire.
Children
Mary Goltrip (1798-?) married William Dennis (1797-?)
Ann Goltrip (1803-?) married Francis Walker (1799-?)
Sarah Goltrip (1806-1807)
Sarah Goltrip (1811-?) married Henry Laws (1800-?)
William Goltrip (1814-?)
Died:
December 1862, Littleport, Cambridgeshire, aged 90 years.
Buried:
28th December 1862, Littleport, Cambridgeshire.